Introduction to GSB Zambia
Gal's Sport Betting Zambia is a sports betting platform that offers sports betting on all kinds of games (over 10 disciplines!). These games include mainstream and popular sports like football, basketball, ice hockey, tennis, boxing, rugby, cricket, volleyball and MMA. It also has other less common sports like futsal, handball, floorball, bandy, snooker, and darts.
On top of all these exciting events, this site features some exclusive VIP horse, moto, and hound racing events. They also have a casino option, live betting for live games, and a spin and win section for those not interested in sports. There are also virtual games and a lottery to be played, as well as a jackpot.
GSB betting company is growing fast as it operates in three African countries where users have access to more than 100 bet markets. Using this platform, you have a lot of options to make money from. The football section features more than 150 football championships from around the world, so you can place bets on your favorite teams from anywhere. On weekdays, this platform has 200 events going on at any time, but on weekends, they have over 1000 events! There is almost never a live event of any kind happening. In fact, this platform has special graphics for live events and gives notifications for upcoming live events.
How to access the GSB website
For Android
For Android phones, the access process is very easy. Once on your phone, simply head over to the google search tab. Then, in the search bar, type GSB Zambia. In fact, you only need to type GSB because it is the only betting site with this name for you to get the result of their official web page. After you see the site on the first result, click on it and select register on the options that you see on your screen. Register and sit back to enjoy all the options provided by this amazing platform!
For iOS users

This platform has not left out its iOS users. They can also access the mobile website on their Safari browser or any other search engines. To access the platform, simply search 'GSB Zambia' and the search results will pop up. Click on the first result for the site's official website. Then, register on the platform to get the best user experience from a variety of games and odds.
For Windows users
Say you have a pc or desktop and want to access GSB Zambia on it. What next? Simply go to your preferred browser or search engine and look up 'GSB Zambia' to get the official website. You will then register your details and sign up to get the most out of this platform.
How to register on GSB
Several customers recommend GSB Zambia for its quick and easy registration process.
Here's how:
Click on 'register' at the top right-hand corner to bring up the registration form.
Once there, fill in the various details. These details are basic information like your full names and date of birth for identity authentication. You will also be required to fill in your ID number to ensure that you are an adult because children are not allowed to bet.
Fill in your email address and telephone number so that you can get alerts on the juicy offers and bets that can make you even more money. Of course, you can opt out of these alerts if you do not want them.
Then, you will be required to deposit an amount of money to activate your account. There are several local payment methods like mobile transfers through local mobile network operators like MTN and international payment methods that you can use to deposit money in your account. And its free! So, you do not have to worry about paying a fee. Bank wire transfers are also supported on this platform for your convenience as a user.
How to use promo codes on GSB
The promo code is a feature that allows first-time users to get a 100% bonus on their first deposit. This promo code is only valid based on a few conditions:
Any bets made must be placed on games and sports with odds greater than 1.5
There must be a three times rollover before you can withdraw your winnings and activate the promo code
Therefore, the promo code is entered when withdrawing your funds or winnings after your first three bets. This code is sent to your phone or email depending on the contact information you entered. You then type in the code on the provided section and activate it by processing your withdrawal request. The bonus funds are deposited in your account together with the amount you had requested to withdraw.
How to get the GSB registration bonus
The Gal Sport betting platform offers bonuses to first registrations when you make your first deposit. The registration bonus is currently 50% of your initial deposit when you register for the platform. To activate this bonus, you have to play three times the amount of your total deposit plus the bonus. For example, if your initial deposit is K 1000 and you play with K 800, your total amount is K 1800. Therefore, your bonus as a third of this total amount is K 600. This bonus amount of course varies with your initial deposit and playing amount, and can go up to over K 1000. When you achieve this bonus amount, you can withdraw your winnings from the platform.
What bonuses does the GSB bookmaker has for new users?
For every first deposit a new user makes of a minimum of K 20, Gal Sport awards them a 50% bonus. this bonus is valid for deposits as large as the user would like to make. Also, the promo code is a bonus offered to new users where new users get 100% bonus back on their first deposit. These are lucrative offers available to first time users to encourage them to take advantage of the platform and become regular users.
1. This platform also offers first registration bonuses when you make your first deposit. The registration bonus is currently 50% of your initial deposit when you register for the platform.
To get the registration bonus, you have to bet a total amount of money that comes up to three times the amount of your total deposit plus the bonus. An initial deposit of K 100 and three bets that total K 200 will add up to a total amount of K 300. Therefore, your bonus as a third of this total amount is K 100. This bonus amount of course varies with your initial deposit and playing amount, and can go up to over K 1000. When you achieve this bonus amount, you can withdraw your winnings from the platform.
2. The promo code gives first-time users to get a 100% bonus back on their first deposit. This means that you get double the amount on your first deposit, if you deposit K 1000 you get K 1000 extra.
This ensures that when you bet you aren't using your money but the platform's money to bet, hence attracting many new clients who quickly become regulars. This promo code is only valid provided you bet on games or sports with odds higher than 1.5, increasing the risk and reward amount. You must also place a minimum of three bets before you can withdraw your winnings and activate the bonus. You enter the promo code when withdrawing your funds after your first three bets and type it in on the provided section. You can then proceed to finish processing your withdrawal request and will receive the bonus funds together with the amount you had requested to withdraw.
GSB payments
This betting platform is flexible in terms of payment. it accommodates any payment method, but sometimes declines payments through e-wallets. When making deposits, you have several options like MTN Instant Deposit and Airtel Money Deposit, which are popular mobile money payment methods in Zambia. Other payment methods for deposits are Paysafe, Ukash, and Sofort, which aren't as popular as mobile money transfers. There is a minimum deposit amount which is dependent on the time you make the deposit and the payment method chosen. Withdrawals are done through bank transfers and MTN Instant Transfers. Withdrawals are only processed using the same method used for payment.
PayPal is also sometimes declined because of the online verification required. It is recommended to pay for bets and make deposits using a debit card as it is easily verifiable and makes withdrawals and deposits easier. For local Zambian customers, payments are made through MTN Mobile's mobile money services. This means of payment makes it simple and effective to use the GSB platform. You can also make deposits and withdraw funds and winnings through banking options like Visa, Skrill, and bank transfers.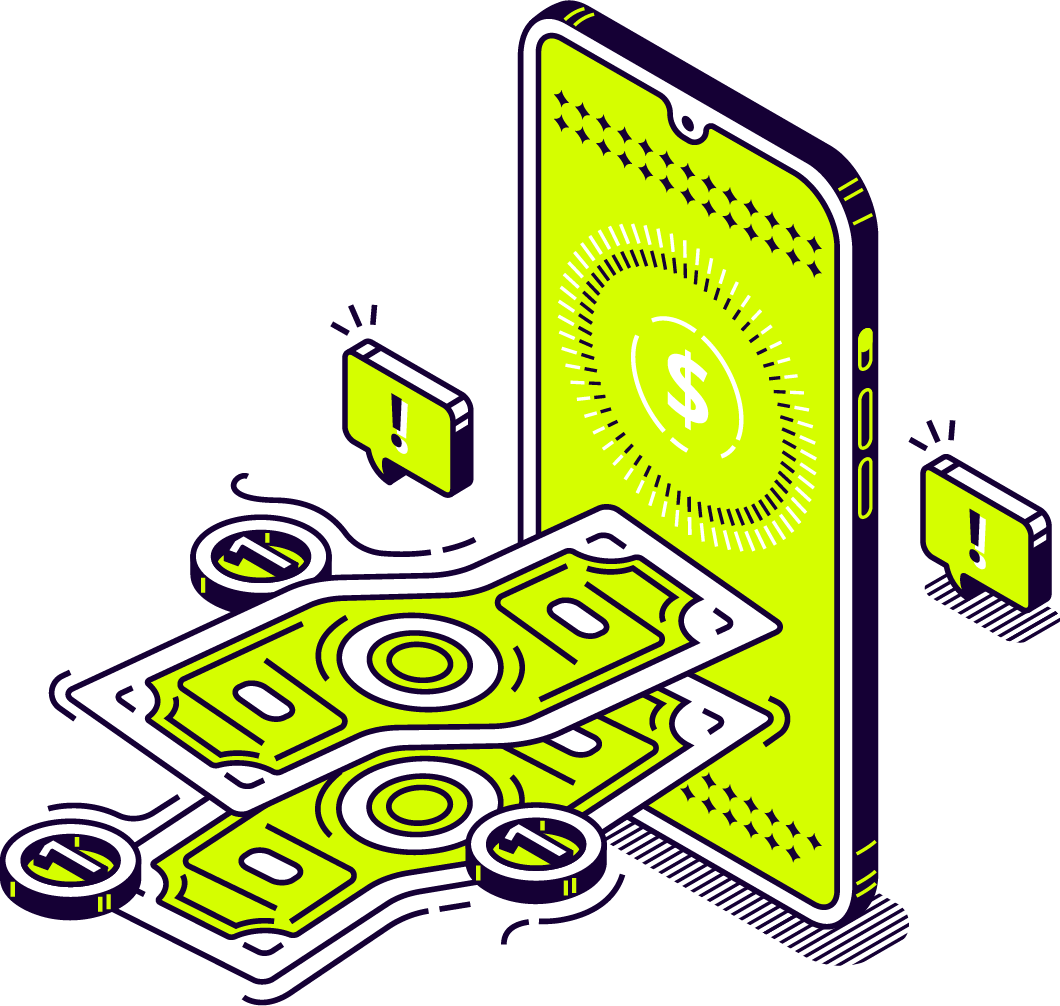 GSB odds and bets
On this platform, you can place bets on more than 10 different sports types and access more than 100 betting markets. For football specifically, you have access to more than 150 championships from around the world to bet on your favorite teams. This number of events at any time makes GSB a competitive platform to use and allows punters to enjoy all of their favorite sports and increase their knowledge of other sports by researching about and betting on them. Gal Sport Bet has odds slightly higher than the average Zambian betting platform to attract more users to the platform.
This ensures that you make more money when betting as compared to betting on other sites. You will always be able to place bets on any sport regardless of the time you login to your account. Some of the markets included in their sportsbook are 1×2, half time/full time, over/under, and double chance to give players more chances to win on their placed bets. GSB Zambia also offers virtual betting on virtual games of football, horse and hound racing, motor racing, table tennis, and court tennis.
Five Top facts about this bookmaker
This site hosts the biggest jackpot games in Zambia. This means more games, bigger odds, and more chances to win big!
It offers many payment methods so you do not need to worry about signing up to anything or being scammed from uploading your bank details. Instead, you can pay from the comfort of your phone using mobile money.
It offers several betting types and options. For instance, basketball games can have up to 50 bet types – the winning team, the top scorer, the difference between the two teams' scores, points per quarter, and many other options. These options provide punters with more chances to cash in on one game with no limit to the number of bets you can place.
The visuals and display on desktops are inviting and friendly because of its lighter colored pages. The Mobile version is very considerate on being able to run smoothly on smartphones, so the phone version is darker for better functionality. How amazing is that! The website is also very clean without unnecessary popups and easy to use.
This platform also uses lower amounts of mobile data than its counterparts. You can browse through live and expected games without spending too much of your data or pressing too many keys. This platform prioritizes ease of use and customer comfort. Expect not to be confused or lost when using this platform.
CONTACTS
Gal Sport has contact options on their web page which are also available on the Mobile version. The website has a live chat window where any questions are answered in real time at any time of the day. However, the mobile version doesn't have real-time communication to the company. For this reason, any contact for help is done through the drop-down vertical menu at the home page. You then select 'company' on the drop-down menu and click the 'contact' button which will immediately connect you with someone to assist you. For the mobile version, communication from the company is delivered to your email or messages inbox depending on which contact option you will have left for the customer care agent to get back to you. There is also a dedicated phone line and email address for addressing customer concerns. Also, you can log in to their social media accounts on Facebook, Twitter, and Instagram.